Giving From Your Donor-Advised Fund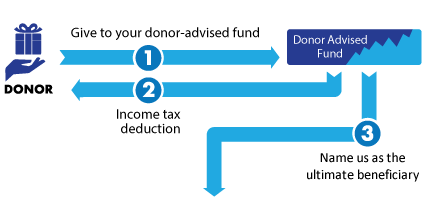 ► Listen
This gift plan makes sense for those strategic givers who want to contribute to God's work in a way that also benefits their heirs and minimizes their tax bill.
How It Works
Name Baptist Homes Foundation as a beneficiary of your donor-advised fund.
Make grants from your fund to the ministries you choose, when and in the amount you want.
The balance in your fund passes to Baptist Homes Foundation when the fund terminates.
Benefits
Involve your children and pass on a heritage of joyful stewardship.
Maintain flexibility to change beneficiaries if your needs change during your lifetime.
Pledge commitments may be fulfilled by donor-advised funds.